All You Need to Know About Hatta Wadi Hub
Contents
Nestled amid the Hajar Mountains,the mountainous town of Hatta, near Dubai, offers an exemplary getaway from the hustle-bustle of city life. But a haven for outdoor thrill-seekers is Hatta Wadi Hub. Surrounded by a craggy mountain landscape and a picturesque dam, the activity centre features an assortment of both paid and free outdoor activities, fit for all ages. Along with a day of recreation and adventure, Hatta Wadi Hub also promises some challenging and fulfilling experiences.
Things to do in Hatta Wadi Hub
Hatta Wadi Hub features a range of adventure sports and leisure facilities. The new destination is ideal for anyone looking to get their adrenalin pumping. The highlights of the activity centre are downhill karting, zorbing, airbag jumps, freefall and more!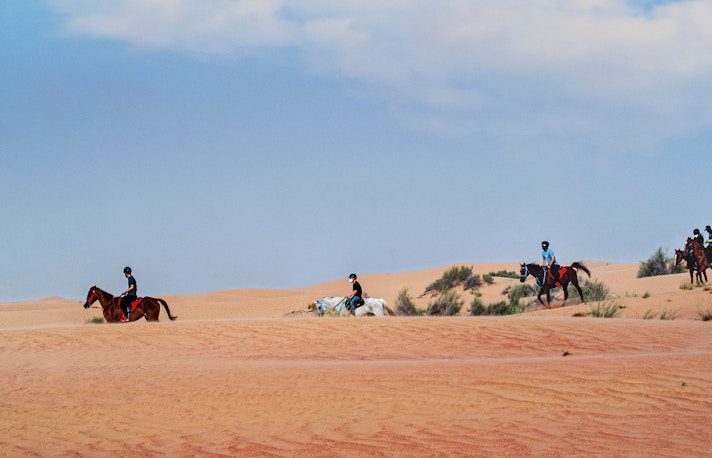 Horse riding: Soak in the rustic landscapes of Hatta UAE while horseback riding on stunning Arabian horses. Explore the beautiful landscapes of the region on horseback trails that take you across mountain foothills, lakes and wadis.
Hiking: Hiking is perfect for anyone looking to discover Hatta by foot. Hike the undulating peaks of the Hajar Mountains near the borders of Oman. Witness some sandy patches and sharp rocks, as you explore the trail's 35 km stretch spread across 4 increasingly challenging routes. The hike at Hatta UAE will leave you with a sense of peace and adventure.
Mountain biking: Mountain biking at Hatta Wadi Hub is an exciting activity for the adrenaline junkies. It offers colour-coded trails that cater to all levels of ability from beginners, intermediate to experienced riders. Each trial determines a different level of challenge.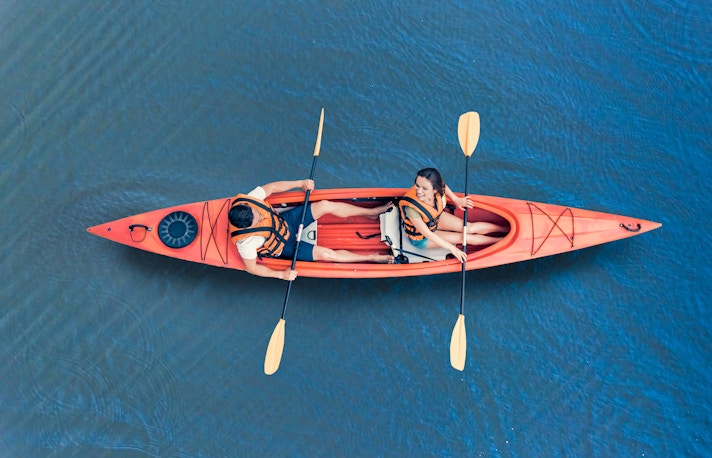 Kayaking: Glide through the waters on the lakes formed by the Hatta Dam through a Kayaking experience. Alternatively, you can also rent a single or double kayak, or pedal boats and water bikes, and enjoy the turquoise waters.
Paragliding: For thrill-seekers, paragliding is the perfect activity. Hang by a parachute, soar through the sky, and enjoy a birds-eye view of Hatta's craggy mountain cliffs and lush green valleys.
Other Activities: Visitors can also enjoy a range of other adventurous activities at Hatta UAE. For some more thrill try tube sliding, zorbing, football zorbing, archery, axe throwing, mountain cart, small plunge, big plunge, new walkway, twin zipline, wall climbing, or cannon. But two of the most thrilling activities are the Hatta Drop-In where you are launched from a slide straight into a plunge pool.
Hatta Wadi Hub: FAQs
Where is Hatta Wadi Hub located?
Hatta Wadi Hub is in Sufayri, which is approximately 130 km from Dubai. You'll find Hatta Wadi Hub 3 km from the main Hatta Fort roundabout.
Is Hatta Wadi Hub open now?
Hatta UAE is open daily from 7 AM to 10 PM between October 1st 2020 to April 30th 2021.
Is it worth visiting Hatta Wadi Hub?
Hatta Wadi Hub is worth a visit if you are looking for a day of outdoor adventures. It offers various rides and attractions suitable for every age.
Are there age restrictions for the activities?
Most of the activities are suitable for ages 6+ and above. A few thrilling activities require visitors to be above 16 years of age.
What can I do at Hatta Wadi Hub?
Apart from outdoor activities, Hatta Wadi Dubai also offers options for camping, dining and lodging. Facilities like a common fire pit area and BBQ are included in your stay at Hatta Dubai.
Is Hatta Wadi Hub wheelchair friendly?
The Hatta Wadi Hub cannot be accessed by wheelchair due to the rocky terrain.